I recently wrote a post showing how to get Netfix working on Ubuntu and its derivatives. That process originally involved installing the beta version of the Chrome browser and manually updating some libraries on your system. Further, you had to use the Useragent Switcher extension in Chrome to trick Netflix into thinking you were a Windows user.

Netflix on Linux
Well, thankfully those steps are no longer required. The required version of Chrome has made it to the stable channel. Ubuntu has updated the nss libraries on currently supported versions. And finally, Netflix has updated their user agent filter to allow Linux users with the correct version of Chrome to use their instant streaming.
I've verified this to work on updated systems with Ubuntu 12.04, Ubuntu 14.04, and Linux Mint 17. I've also read that it is working on updated versions of Fedora and Arch Linux.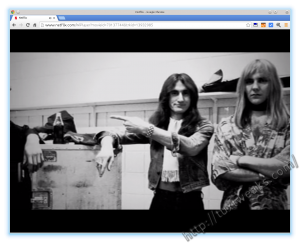 If you know of any other versions or distros that work, please leave a comment.
If you want to know your current user-agent string, click the button below to return the user-agent header sent by the browser to the server.