As smart phones are becoming more pervasive, 2D bar codes are starting to appear all over the place. The QR Code format is one of the most commonly used styles of these matrix bar codes. These QR Codes often contain a URL to send a smart phone user to a particular web site, but all kinds of textual information can be embedded in these codes.
To be exact, a QR Code can hold up to 4,296 alphanumeric characters. There are a number of websites available that you can use to create QR Codes, but why do that when you can take care of it on your own computer?
There's a small program available for Linux called qrencode that you can use to create QR Codes and save them as PNG images. You can download the source tarball from the qrencode developer's website or you can install it from your distro's repositories. You can install it in Ubuntu with:
sudo apt-get install qrencode
qrencode is a simple command line utility. In its simplest form, it can be invoked like this.
qrencode -o hello.png 'Hello, World! This is my first QR Code.'
By default, qrencode makes the dots 3 pixels in size. You can change this size with the -s switch. If you'd like to make your image a little bigger, try a pixel size of 5.
qrencode -o hello_big.png -s 5 'Hello, World! This is my first QR Code.'
If you don't provide a string at the end of the command, qrencode will accept the encode string from standard input. You can easily enter multiple lines of text in this mode. When you're done, just hit [Enter] and then hit [Ctrl]+[D].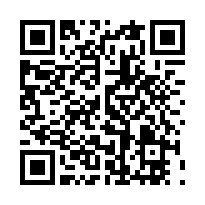 Have fun making your QR Codes.