There are a few common problems that people run into after installing LAMP on Ubuntu. In this post I'll show how to fix a few of those problems. If you don't already have LAMP set up, please see How To Install LAMP on Ubuntu.
Fixing phpMyAdmin
One common error that some people make is that they forget to mark apache2 during the phpMyAdmin configuration. When this happens you'll get a 404 Not Found error when trying to navigate to http://localhost/phpmyadmin/.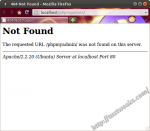 If this happens, enter the following terminal command.
sudo dpkg-reconfigure phpmyadmin
You will be prompted about reinstalling the database. Accept the default of "No" and hit <Enter>.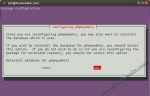 Make sure to then mark apache2 by having the cursor next to apache2 and then hitting <Space> to mark it with a *, then hit <Enter>.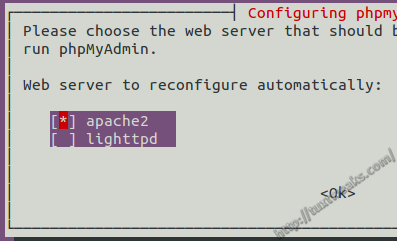 You will then need to reload Apache.
sudo service apache2 reload
You should now be able to load http://localhost/phpmyadmin/. If you're still seeing the 404 Not Found error, then you will need to clear your web browser cache and try again.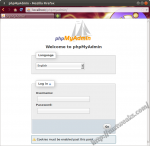 Fixing the Apache fully qualified domain name
During the above steps you may have seen an error message like this when reloading Apache.
apache2: Could not reliably determine the server's fully qualified domain name,
using 127.0.1.1 for ServerName
This doesn't seem to cause any problems for me, but if you don't like seeing that error, you can fix it with this command.
echo "ServerName localhost" | sudo tee /etc/apache2/conf.d/fqdn
Then reload Apache with
sudo service apache2 reload
Remove LAMP?
Is your LAMP setup a mess and you just want to start over? Follow these instructions to Remove LAMP from Ubuntu.