Linux Mint 15 Released
Many people have been wondering what the official release date for Linux Mint 15 will be. The Mint team is known for not providing a firm release calendar. It's been about a week and a half since the Release Candidate for Linux Mint 15 "Olivia" was released and I've noticed that a few people have posted on Google+ that Linux Mint 15 has been released.

All Versions Available
Checking some of the mirrors, it does appear that the final iso files have been uploaded. The regular versions are dated May 24 and the No Codecs versions are dated May 27.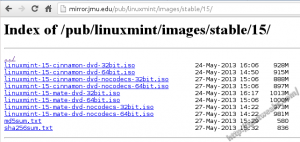 Checking the Linux Mint Blog, there is still no official release announcement at the time of this writing. I also have not been able to find any torrent files for the new version on Mint's torrent tracker.
Download Linux Mint 15
Regardless of the lack of release announcement and missing torrent files, it does appear that the final release version of Linux Mint 15 is complete and available for download. So if you're anxious to get it installed, go to one of the Linux Mint mirrors and download your preferred version.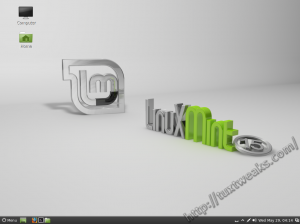 For your convenience, here are the MD5 hashes for the various versions.
4b60240ea2f5b59735c332e818434d2a linuxmint-15-cinnamon-dvd-32bit.iso
2396a39e802a0463bf1727acd72d0700 linuxmint-15-cinnamon-dvd-64bit.iso
198dff271dee2d827f7094e84cbce833 linuxmint-15-cinnamon-dvd-nocodecs-32bit.iso
37982ebcc491f468d4d9e8109f4ad6d8 linuxmint-15-cinnamon-dvd-nocodecs-64bit.iso
4b5ff169b019889aedf1d054b2d97447 linuxmint-15-mate-dvd-32bit.iso
63114a66d8da27f50fe8d6ba6d118462 linuxmint-15-mate-dvd-64bit.iso
cc9f66e2056501c8d7d182bf6a61d0fa linuxmint-15-mate-dvd-nocodecs-32bit.iso
1ae416a66721501df3e4c3c4d740bc31 linuxmint-15-mate-dvd-nocodecs-64bit.iso
Have a minty day!
UPDATE: It's official now. Linux Mint 15 has been released.